FAQ
Q.1

What is FOB?

The purchase price of the vehicle, called the FOB
that the price of the combined freight costs up to the port exports of Japan.
Q.2

This is my first time buying a car online, how do I pay for it?

You will pay 100% upfront by bank transfer T/T (Telegraphic Transfer).
No credit card, No Paypal are accepted
Q.3

Can you refund my payment?

Yes, we will refund 100% payment.
Q.4

How long does it take me to receive my car?

Around 2 weeks to 2 months depending on your country.
Q.5

What are your office hours?

We are open Monday through Saturday, 9:00 a.m.–6:00 p.m. (Japan time). p.m.
Q.6

Can you show me the condition of the vehicle?

Many cars have third-party evaluation sheet attached to it. We also ask the dealers for the further information you need to know with your instruction.
Q.7

How can I know I can trust your company?

We are a registered exporter in JUMVEA (JMVA-419), exporting many cars all over the world. And also,our group company (PROTO Corporation) is in the first section in Tokyo and Nagoya stock exchange market.
Q.8

Can you buy a car? Or do some trade?

We do only for sale.
Q.9

Do you have storage service?

Yes, we can store your car for 1 year/Max at a reasonable storage fee.
Why Choose Goonet
Exchange?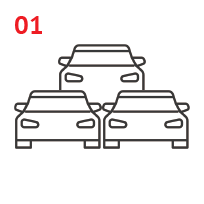 Over 380,000 Used Cars
for sale
We have a lot of
Certified Vehicles
PROTO CORPORATION
is Listed on the First Section
of the Tokyo Stock Exchange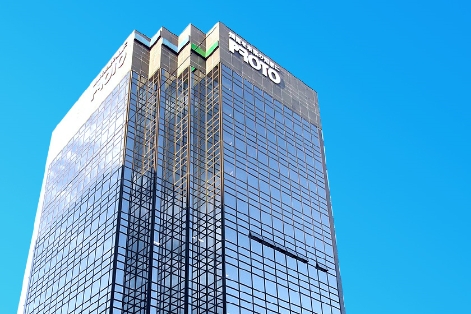 PROTO CORPORATION
is a company that manages Japan's largest used car information site "Goonet".
Since we are cooperating with second-hand car dealers all over Japan, we can offer the perfect car for you from our abundant inventory.
In addition, the PROTO Group is developing a service called "Goo KANTEI", in which an appraiser of the Japan Automotive Appraisal Association (JAAA), a third-party organization, appraises used cars.
GOONET EXCHANGE CO., LTD.
is a subsidiary company of
PROTO Corporation
which operates automobile information service called "Goo" in Japan.
As PROTO Group, which consists of more than 10 companies in provide a variety of automobile related services, many of which are leading shares in their specialized fields.
Our aim is to be helpful to people by delivering used cars of superior quality to the world as well as by providing useful automobile related information which PROTO Group has cultivated over the years.
Who Will Respond?
Khemraj Garbuja
Speed, kind,
and accurate information.
Shinya Kaneko
Always positive
for our customers.
Yukari Sako
Meet your demands
with all my heart.
Gehan Peries
Motivation is the passion
to achieve