NISSAN CEDRIC / GLORIA
Dec 10th 2020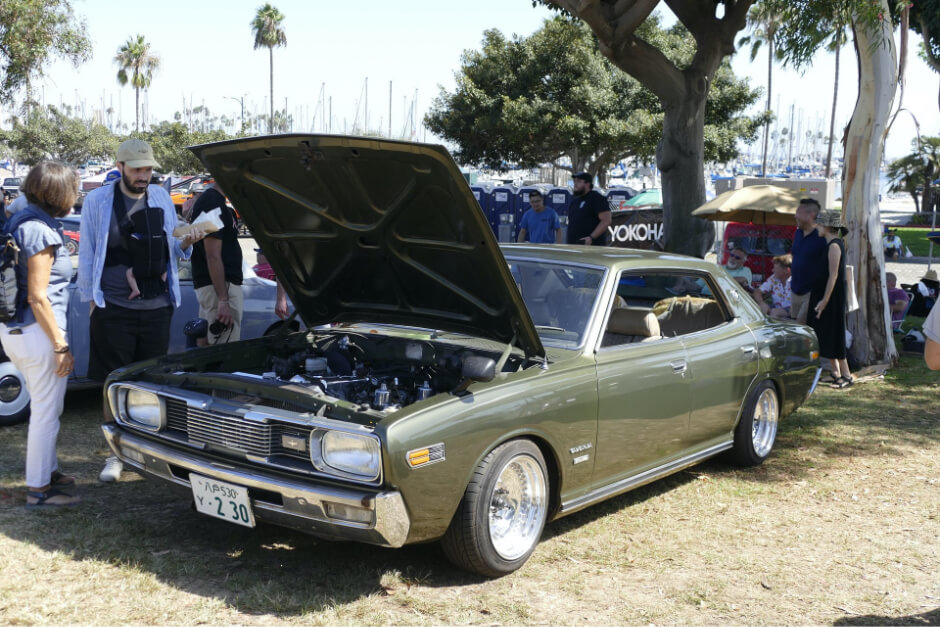 SHARE
JDM stands for Japan Domestic Market. It is now used to mean JAPAN specification or Japanese custom style. A car exclusively sold in Japan is also called JDM. Some car enthusiasts call sushi and tempura JDM, but I don't think there's anything wrong with that.
In this article, I would like to introduce JDM that was not sold in the American market. That said, I think everyone knows popular old Japanese cars such as the Skyline and KENMERI. That's why I'm going to introduce a little-known maniac car model, and in fact, a popular car model in Japan. The first one is Nissan Cedric.
It's a luxury sedan produced by Nissan Motor from 1960 to 2014.The first generation, 30 series, had a round windshield that looks just like an American car from the 1950s. Many Japanese cars at that time were like smaller versions of American cars.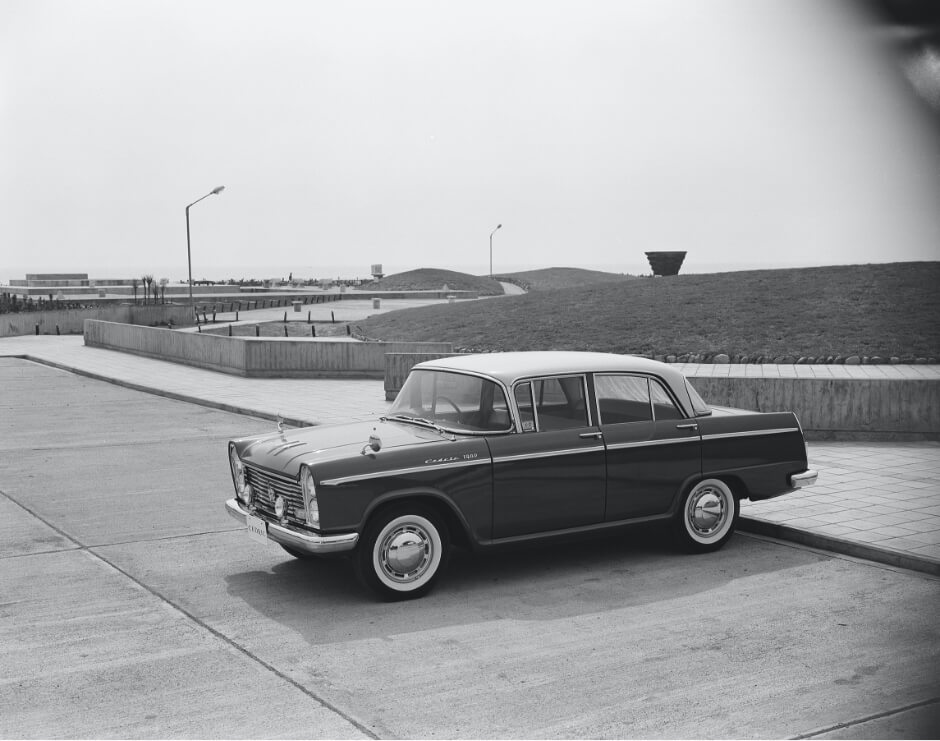 The second generation, 130 series, which debuted in 1965, had a European design but it didn't have a popularity. It was reworked towards American style after minor changes.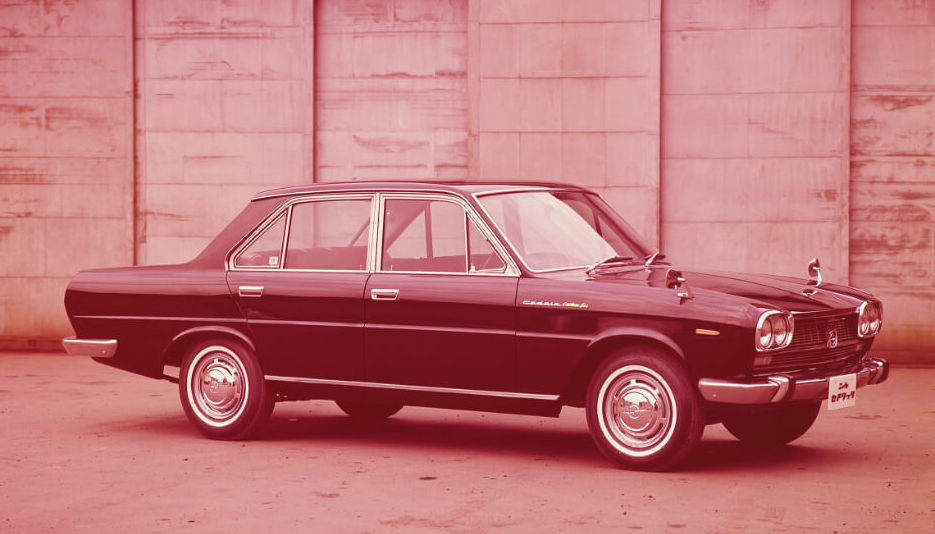 The 230 series, which debuted in 1971 after the 130 series, had a Coke bottle line design, and although the body size is small (total length 184 inches, total width 66.5 inches), it had the atmosphere of an American car. By the way, since Nissan merged Prince Motor Co., Ltd. in 1966, and two types of luxury cars, Cedric and Gloria, were sold at Nissan, but from the 230 series, they became brothers with slightly different designs.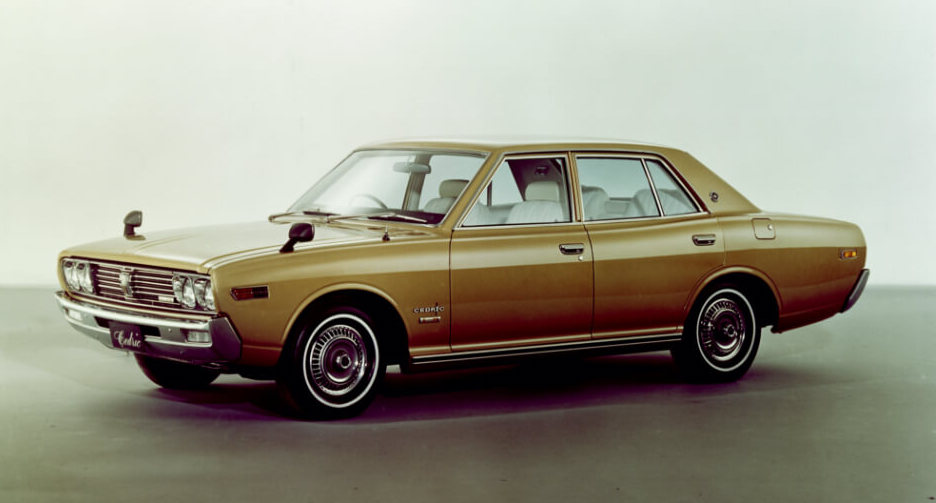 The 4th generation, 330 series, which debuted in 1975, looks just like an American car. The styling makes us think of Dodge's muscle car. Used cars were very popular with young people and became a popular remodeling base for BOSOZOKU style.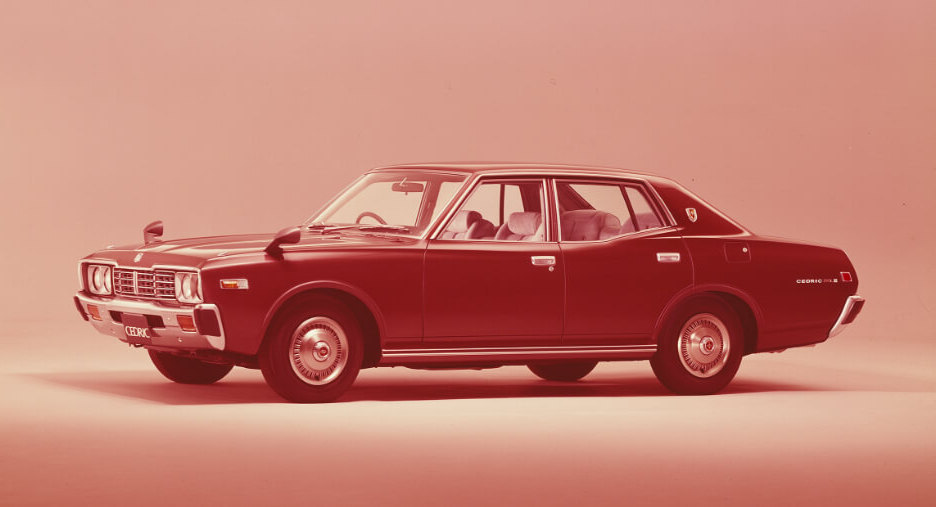 The 5th generation, 430 series, which debuted in 1979, had made a major change and had a linear design. The first Japanese passenger car with a turbo engine was actually the Cedric / Gloria, not the Skyline or the Fairlady Z. The car appeared in a detective drama called "Seibu Keisatsu", and it became a child's dream car.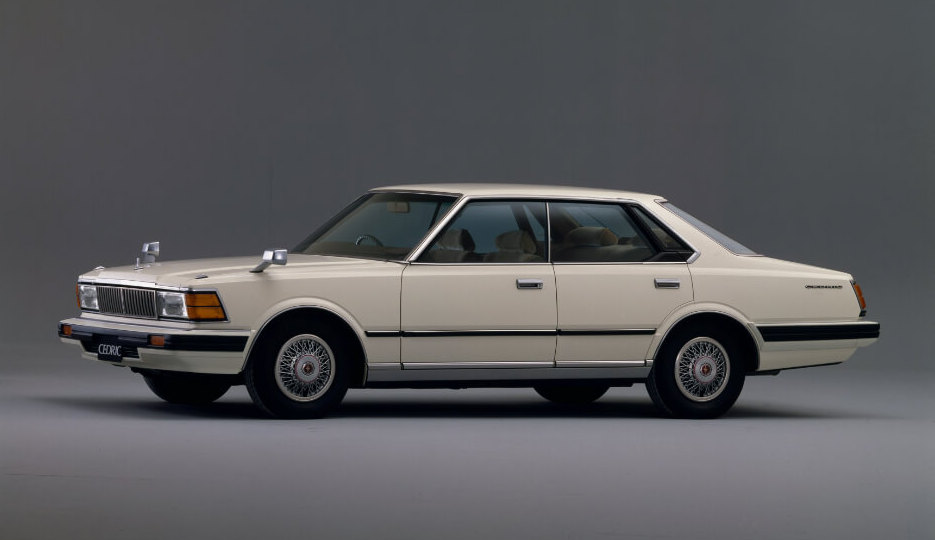 Search 430 Series
The V6 engine appeared in the 6th generation, Y30 series, which debuted in 1983. The car was equipped with aero parts, and it was popular as a "high-society (luxury)" car or a VIP car. The style of "high-society" cars and VIP cars in the 1980s are now booming in Japan. I'm sure it will become popular in America.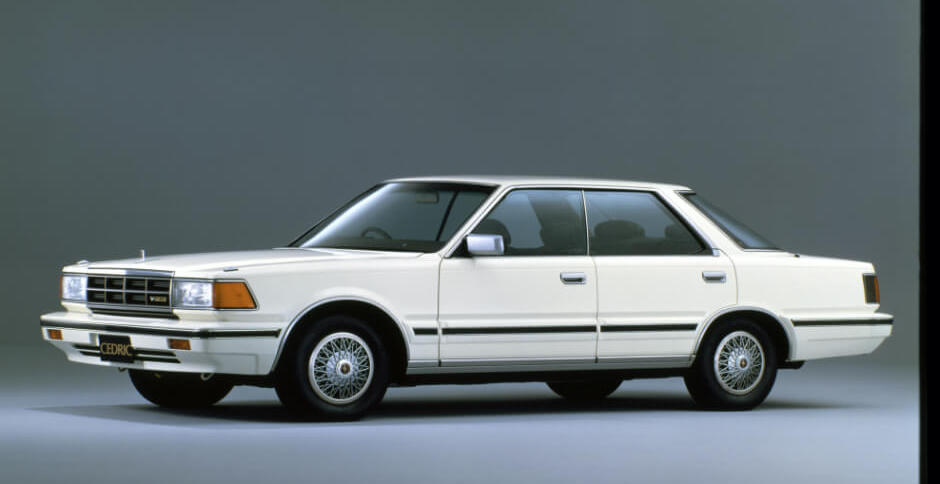 Search Y30 Series
In the 7th generation, Y31 series, that debuted in 1987, a sporty grade called Gran Turismo appeared. Gloria's Gran Turismo was used in the detective drama "Abunai Deka" and becomes very popular. It is a very popular grade car in Japan.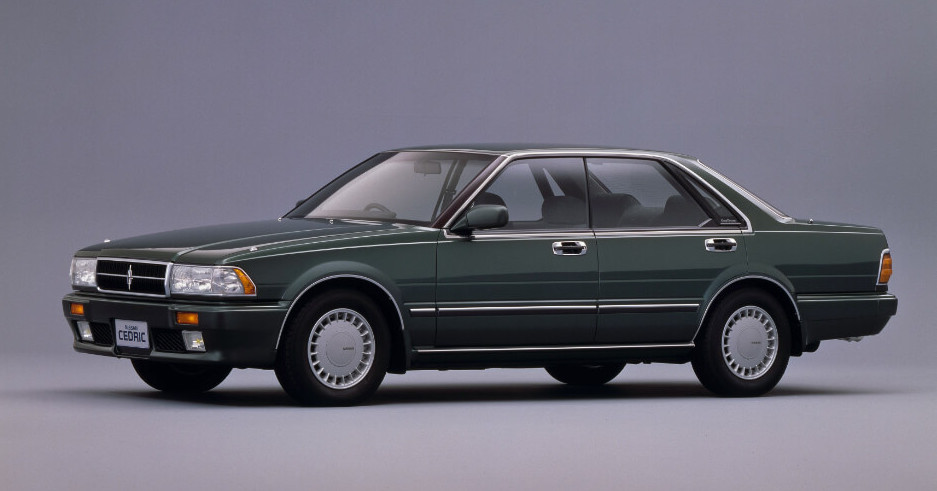 Search Y31 Series
The 8th generation, Y32 series, which debuted in 1991, had only a 4-door hardtop. Because the sedan had only a minor change from the Y31 series, and after that, minor changes were repeated and it was manufactured until 2014.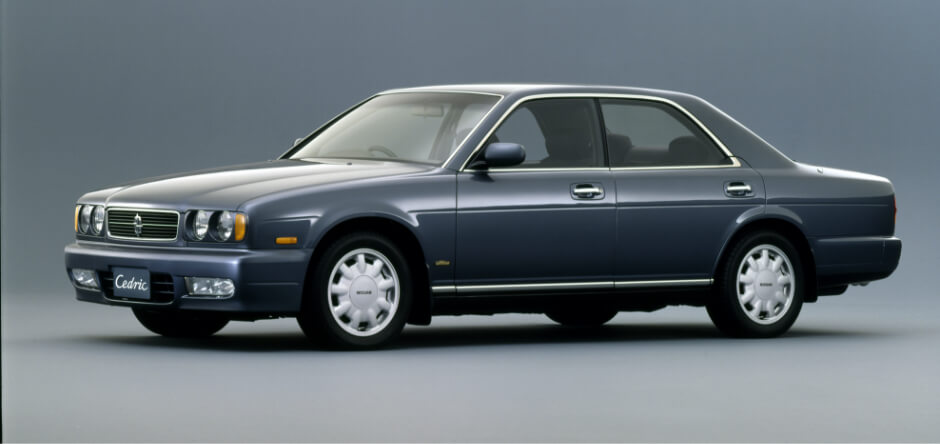 Search Y32 Series
The 9th generation, Y33 series, which debuted in 1995, was the last Cedric / Gloria that was not sold in the United States. This is because the Y34 series, which debuted in 1999, was released in North America as the Infiniti M45. If you get the Y34, it's fun to change the emblem and the grill to Cedric specification and make it JDM. By the way, M45 is closer to Gloria than Cedric.
Cedric is really popular in Japan. Even among American JDM fans, I have a feeling that the Cedric will boom following the Skyline boom. Check it out now!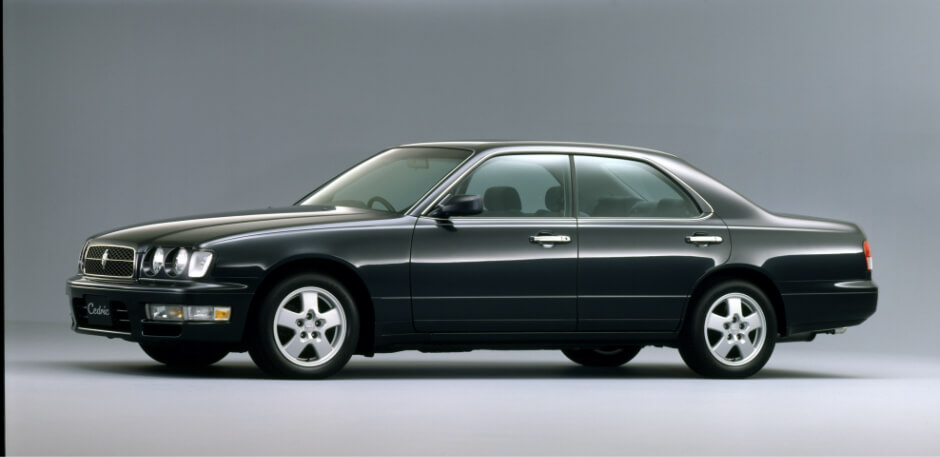 Search Y33 Series
Search This Car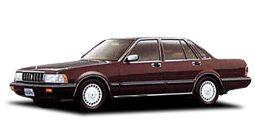 NISSAN CEDRIC/GLORIA
JDM Articles